Anti-Hobo Dictionary: Online Version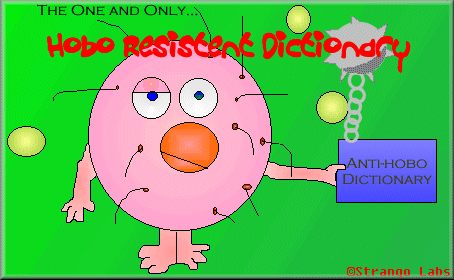 Dictionary n.

Something that you shouldn't be looking at if you're a hobo! If this is the case, click here.

Hobo n.

Umm… If you're one of these… click here for a… uh… prize.

Mace n.

A large weapon used in medieval times.

Mace vt.

To be attacked by means of mace.